I am a husband, father, and nerd.  I live in Pennsylvania, with my amazing wife Anna, and our two children Luke and Grace.  I'm about 10 minutes away from downtown Harrisburg-Pennsylvania's State Capital. Even though downtown Harrisburg is so close, Enola is a quiet suburban town, which I LOVE.  I grew up in Southampton, Pennsylvania, which is in Bucks County, just outside the Birthplace of our Nation-Philadelphia.
I met my wife when I was working as a Manager for Panera Bread in 2009.  I hired her to work for me for a few months as she prepared to relocate to New York City, but our relationship quickly grew, and two years later, we were married.  Over ten years later, I can honestly say she is one of the best things that ever happened to me. 
With our children still being young, we are in the stage of introducing them to different hobbies and sports to see what they enjoy.  Anything from taking them to the movie theater, bowling, roller skating, or to the trampoline park, we try something new almost every weekend.  As they get older, we want to start making day trips to experience the different historical and cultural sites in the Mid-Atlantic Area.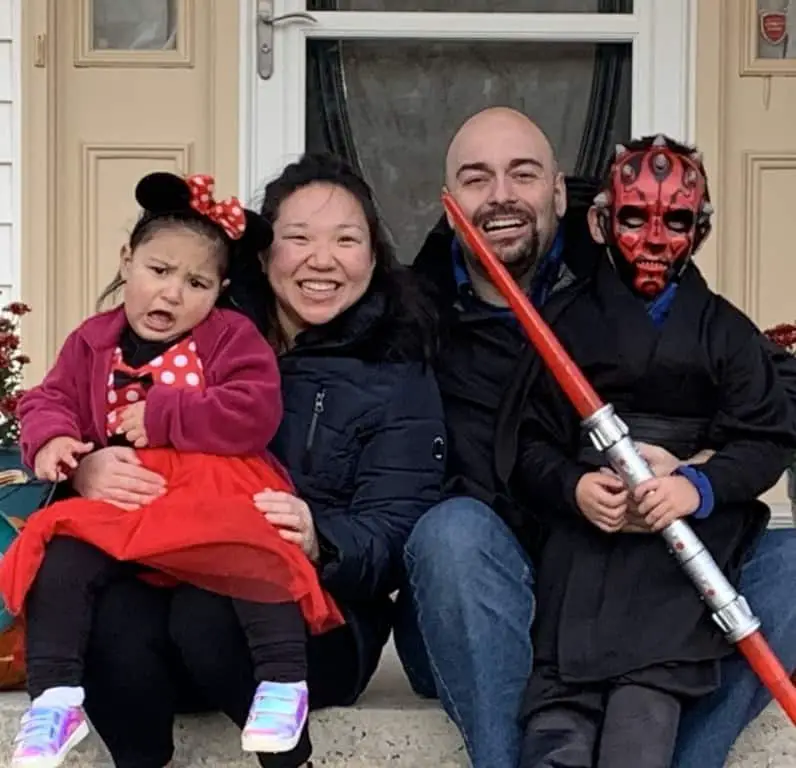 I am a proud and well-rounded geek.  The height of my geekery is my love for Star Wars.  I even convinced Anna to name our son Luke Skywalker.  I have a huge collection of action figures that I have been assembling for over 20 years. 
I read comic books, play tabletop games, dabble in video games, and am a reluctant (and apologetic) fan of professional wrestling.  I am also a huge movie buff, having once aspired to be a filmmaker, and I even had a movie podcast company with my brothers at one point in time. 
Aside from my love of all things geek and pop culture, I am a huge fan of the Philadelphia Eagles & Philadelphia Phillies.  I love playing fantasy football.  Sometimes my "collecting bug" extends to sports, and I collect sports cards as well. 
In 2019 I was introduced to the idea of creating a Bucket List.  After a few hours of brainstorming, I created an extensive and ambitious list of things I would like to accomplish in my life.  You can view the "nerd" items of my bucket list at the bottom of this page, and I will update it a few times a year as I can cross things off.